Research to help boost women in the trades
Women are hugely under-represented in the trades, offering a significant opportunity to reduce skill shortages by encouraging more women to enter careers in trades industries.
Across the automotive, construction, engineering and manufacturing industries, the number of women working in trades jobs is low, ranging from less than 1% to nearly 10%. Only 17% of employers in these sectors employ women.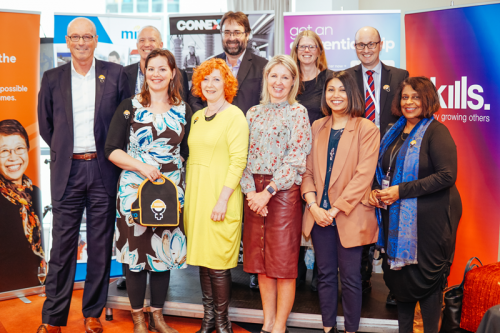 MITO, along with other vocational education organisations, wanted to know why. Through funding provided by Ako Aotearoa and the Ministry of Women, a research project has highlighted a number of opportunities for women and employers.
"Businesses have significant skills shortages that are not being helped if they are overlooking 50% of the workforce," says Erica Cumming, Chair of the Women in Trades Consortia. "Businesses that employ women see significant strengths including their attention to detail and problem-solving, often with a different way of thinking."
"The trades are an excellent career choice for women. These jobs can be as financially rewarding as getting a university degree, giving women the opportunity to earn as they learn, and offer a fantastic work-life balance. Female school leavers who enter apprenticeships can earn $145,000 more than their university counterparts by the age of 30."
The research outlined five key barriers for women joining trades careers, including lack of knowledge about opportunities and pathways, lack of work experience, finding employers willing to work with women, male-dominated workplace culture and the lack of workplace support for women.
"We have an opportunity to raise awareness among employers about the benefits of hiring women. The research identifies several actions that employers can take to attract women," says Cumming.
This includes: advertising jobs online and showing support for women in trades, offering flexible work arrangements, partnering with schools and providers of work experience placements and broadening the base of people employers talk to when recruiting.
The Women in Trades Research was undertaken by UMR Research, Kylie Trafford, Mark Williams, Loretta Garrow, and Scarlatti, in partnership with BCITO, Skills Org, Competenz, MITO, Connexis, NAWIC, The Southern Initiative, Auckland Māori and Pasifika Trades Training, Kelston Girls' College and the Industry Training Federation. It was supported by the Ministry for Women and Ako Aotearoa.