MEET HAYDEN PADDON - MITO AMBASSADOR
______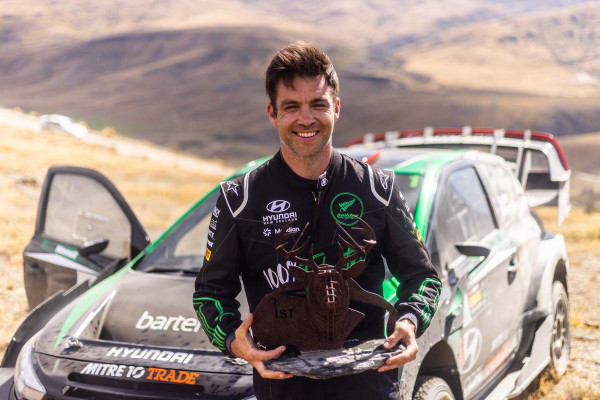 In partnership with Paddon Rallysport, MITO is pleased to announce Hayden Paddon as our Ambassador for automotive trades in New Zealand!
Hayden is the Lead Driver for Paddon Rallysport with Hyundai and has had a successful history in racing. He supports two MITO graduates on his crew and has given the opportunity for working apprentices in the automotive industry to join him for race days in 2022.

PARTNERSHIP WITH MITO
______

Hayden Paddon joined the MITO team as an Ambassador in June 2022 to be a spokesperson for the automotive industry to our audience and support people getting into the trade.
To encourage young people interested in automotive careers, Paddon Rallysport are giving four MITO automotive apprentices the opportunity to join Hayden's crew for two upcoming rallies:
Ashley Forest Rallysprint (EV rally car, Christchurch, Sat 17 Sep - Sun 18 Sep 2022)
WRC Rally of NZ (ICE rally car, Auckland, Thu 29 Sep – Sun 2 Oct 2022)
"It's been awesome to get back to Europe for some events but equally as cool to have WRC back in NZ for the first time in 10 years. To share these events with some MITO apprentices is something that will be exciting and an experience I hope drives them further in their own careers.
2022 is a massive year for us nationally and internationally. Our goals are always to strive for improvements in everything we do – whether that's stage records, winning rallies, car development or generally how our team is working. The beauty of motorsport is that the performance of each and everyone in the team is measurable by results on the stages, and in this game, if you are standing still, you are going backwards. The goal is always to win, but also to enjoy and grow the team as we strive towards world championships in the future. We look forward to MITO being a part of that."
Stay up-to-date on MITO's Facebook and Instagram to see all that we are doing together with Hayden and his team.

BIO
______

Rallying is a sport that has been part of the Paddon family for quite some time. Hayden's father Chris first got into motorsport at the age of 22, competing in club events around the South Island in numerous cars. Born in 1987, Hayden was introduced to motorsport at a young age. At first he accompanied his Dad to rallies, before he was old enough to service for him. Chris went on to win the 1999 Mainland Series (South Island) 2WD and 1600cc Championship.
Hayden then started driving go-karts at the age of 6. His first kart was one that his Dad built for him, powered by a chainsaw engine and he secured his first victory at the age of 11 when he became Canterbury Champion in 1998.
Hayden started working on cars at 13 when he got his first car, a Mini, and soon joined the Ashburton Car Club where he won the Motorkhana 0-1300cc Championship.
On his 15th birthday, Hayden entered as the youngest person to ever compete in the famous Ashley Forest Rally Sprint. He didn't get the result he wanted this time around but persevered to win first in 2011 and 2019.
Hayden went on to compete in rallies all over New Zealand and took his first overall win in 2007 at Rally Whangarei, aged 21.
In 2010, Hayden and his co-driver John Kennard announced that they would attend the full 2010 FIA Production World Rally Championship (PWRC) abroad and thus starting their international career.
On 24 April 2016, Hayden and John made history with their victory at Rally Argentina, becoming the first New Zealanders to ever win a round of the FIA World Rally Championship.
2022 started well for Hayden achieving overall first at Rally Otago, Whangarei, South Canterbury, Hawke's Bay, and Waimate Hillclimb. He is now back overseas for WRC Europe.
Read Hayden's full bio here .