REQUEST YOUR MITO TRAINING SIGN
WE SUPPORT THE BUSINESSES WE SERVE
______
We've developed this MITO Training Sign so that we can share our well-respected brand with you and give you the opportunity to help showcase that you train apprentices or team members through MITO to your customers.
As long as you are a business that trains apprentices or learners through MITO, you are welcome to use the sign to show to your customers, and prospective team members, that you train your team and have qualified team members.
You can request a MITO Training Sign for your glass door or window. Or you can request an electronic copy for your businesses website, stationery, vehicle, workplace signage or advertising.
There is no charge involved.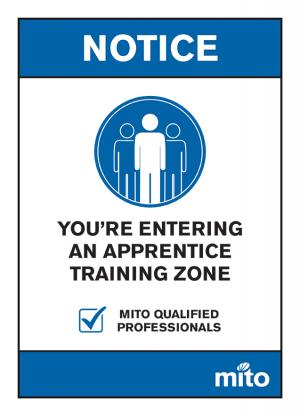 [/Half]