MITO'S ANNUAL INDUSTRY SUMMIT
The fifth annual MITO Industry Summit was held on 31 May at the Rydges Hotel, Wellington. It brought together stakeholders from our industry associations, key corporate employers and government officials for a day of engaging speakers and networking with the MITO Board and senior managers.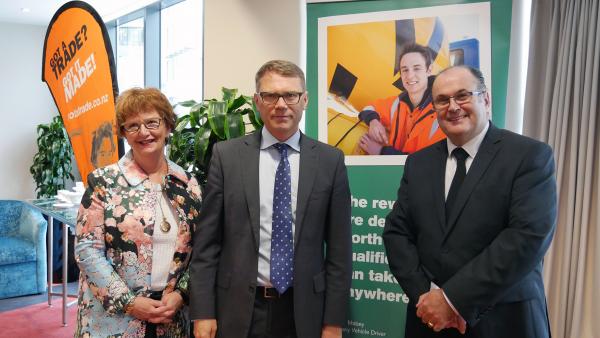 The theme was 'The ART of Tackling Skills Shortages: Attract. Recruit. Train' with speakers including: Hon Paul Goldsmith - Minister for Tertiary Education, Skills and Employment; Gareth Kiernan - Chief Forecaster, Infometrics; Mike Hutcheson – Executive Director, Image Centre Group; Josh Williams – Chief Executive, Industry Training Federation; Jason Walker – Managing Director, Hays Australia/New Zealand; and Jo Cribb – Diversity Consultant. One News anchor Wendy Petrie was the MC.
The key takeaways were:
To make an industry or organisation more attractive to job seekers by developing an industry 'story' – focusing on the solutions that your industry or organisation provides
Look to increase diversity in your workforce – increase female and multi-ethnic participation
In order to attract job seekers, ensure you have a clear employee value proposition (EVP) that outlines the benefits of working in your organisation and industry, from career advancement to training opportunities.