Mercedes-Benz GLC receives safest car award
The Mercedes-Benz GLC was announced as the safest car for 2016 at the annual New Zealand Car of the Year awards in Auckland on 7 December. The MITO sponsored award is assessed based on its Australasian New Car Assessment Programme (ANCAP) crash test performance, pedestrian protection, safety assist and crash avoidance technology.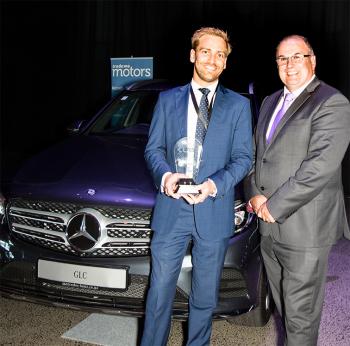 The promotion of safe operating practices is a cornerstone of MITO's training programmes and we are proud to support the category that encourages safety within the industry.
This year the competition remained a close race but, by a thin margin, the Mercedes-Benz GLC took the trophy, just ahead of a strong performance by the Mazda CX-9.
"If there's one thing that sums up new car safety, it's quality," says AA Motoring Services General Manager, Stella Stocks.
"While manufacturers don't all offer the same level of safety technology on all new cars, standards across the board are consistently rising and continuing to improve. These days, irrespective of what kind of vehicle a motorist needs, there are very safe options available."
ANCAP remains on a pathway towards alignment with Euro NCAP testing protocols, which will be reached in 2018. This means slightly different protocols are still used for crash tests conducted in Europe compared with ANCAP in this part of the world, which makes assessment of the safest car challenging when standards are very high.
The safest car award topped an extremely successful night for Mercedes-Benz with the E-Class awarded both the New Zealand Car of the Year and Best in Class – Luxury car.