Got a Trade? Got it Made! Week - 21 to 27 August 2017
Young trainees and apprentices will be sharing their success stories with keen young kiwis during next week's 'Got a Trade? Got it Made!' week.

"We want young people to know about the massive range of job opportunities that offer the chance to 'earn and learn'," says Industry Training Federation Chief Executive Josh Williams. "You can get paid and get qualified, and launch successful careers without racking up a student loan."
Got a Trade! week begins on Monday 21 August, and celebrates 148,000 apprentices and industry trainees who work every day in over 140 trades and services.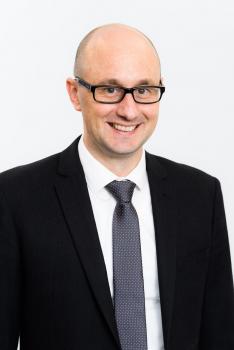 "While three out of ten school leavers go to university, ten out of ten will need jobs," says Mr Williams. "The number of apprentices and industry trainees now exceeds the number of university students, and this growth is set to continue."
"New Zealand is crying out for more apprentices: There are major skills shortages in industries such as building and construction, manufacturing, infrastructure, automotive, retail, aged care, community support, electro-technology, the list goes on."
'More apprenticeships' will be a catch cry this election campaign, with Government targets and opposition policies looking to grow the numbers of traineeships and apprenticeships.
"Employing young people in growing industries is a win-win. Training on-the-job develops the right skills at the right time, and individual growth translates into the regional and economic growth the country needs," says Mr Williams.
"Trades are the way of the future and trades are what keep this country moving," says Auckland print apprentice and Got a Trade! hero, Frank Uati. "What a good way to see the world. You earn while you learn, you've got a qualification that's internationally recognised, and there's no fees, no loan."
Plasterer Ricky Dewes left school at 16 to find a trade, and went on to become apprentice of the year in both New Zealand and Australia, and Got a Trade! hero. His advice to young people is, if you want to own your own home, car and "toys", as he now does, become an apprentice. Because skills become careers that can take you where you want to be.
When it comes to getting a trade, employers are also heroes. "Employers are now the largest provider of post-school education in New Zealand. We all benefit from their grateful time, talent and commitment to growing the next generation of skills," says Mr Williams.
"We never forget the name of the person who first gave us a chance in our careers," says Mr Williams. "Thousands of employers are out there taking on apprentices and trainees, training them up and giving them a chance. This week, we salute them too."
Find out more about Got a Trade! Week 21-27 August: www.gotatrade.co.nz