Got a Trade Week 2016

MITO is proud to be a Got a Trade? Got it Made! partner, along with seven other industry training organisations - BCITO, Careerforce, Competenz, Connexis, HITO, Service IQ and The Skills Organisation.
A national campaign to raise awareness of learning and career opportunities in New Zealand's trades and services, Got a Trade? Got it Made! celebrates the talents and achievements of young people making headway in their chosen vocation.
New Zealand needs more skilled people in trades and services. Across our combined 140 industries, employers are seeking talented people to fill roles created by industry growth and replacement demand. The campaign speaks to young people, aged 16-24 years, and their key influencers, including parents, teachers and career advisors.
MITO'S GOT A TRADE HERO
Julius Bloem is MITO's Got a Trade? Got it Made! hero for 2016.
Julius is a previous MTA Apprentice of the Year, MITO scholarship recipient and has completed his National Certificate in Motor Industry (Automotive Electrical and Mechanical Engineering) (Levels 3 and 4) Light Vehicle and MITO's First Line Management programme. He has recently been promoted to General Manager of Possum Bourne Motorsport, Auckland - all at just 23 years old!
FUTURE BUSINESS LEADERS FORUM AND AWARDS

Ten future leaders from each Got a Trade? Got it Made! industry training organisation came together to attend the Future Business Leaders Forum on Thursday 25 August in Auckland. The Forum included a day of inspirational speakers and in the evening, the inaugural Future Business Leaders Awards took place where exceptional leaders and graduates were recognised across five award categories.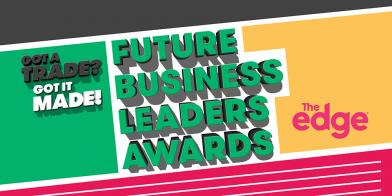 MITO's attendees at the forum and nominees for the Awards were:
Ben Fretwell - Mosgiel Towing and Mechanical Limited, Dunedin
Chelsey Mills - Norwood Farm Machinery, Masterton
Chris Udy - Andrew Purser Panelbeaters, Hawera
James Tuhua - Ritchies Transport, Auckland
Julius Bloem - Possum Bourne Motorsport, Auckland
Rowan Cumiskey - Fleet Street Panelbeaters, Auckland
Rebecca Van Etten
Timothy Wallace - Sims Bros 1992 Ltd, Dunedin
Travis Howden - Peter M May, Ashburton
Yi-Ling (Rex) Chen - AB Equipment, Auckland.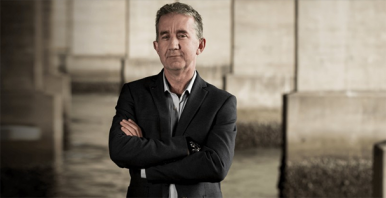 NIGEL LATTA HIGHLIGHTS TRADES CAREERS IN
THE HARD STUFF
Nigel Latta tackled 'Degrees of Success' on The Hard Stuff. Not only did the episode feature MITO graduate, Julius Bloem, and his successful career journey in the automotive trade, but it also challenged the investment in a degree, and featured a segment on New Zealand's skills shortages and how parents and students still need to be educated on trades being a viable career option.
View it now on TVNZ On Demand.